Personal Injury Lawyers & Immigration Attorneys serving Oregon & California
Personal Injury Claims:
Being injured in an accident caused by someone else's negligence or misconduct is a traumatic experience. Not only does it affect your emotional and physical well-being but it may lead to financial hardship as well. Medical bills pile up and insurance companies are not always willing to cover the costs. If your injury prevents you from returning to work for an extended or indefinite period of time, it may even hinder your ability to earn a living.
In the aftermath of an injury, you may not be aware of what your legal rights are. At the Idiart Law Group, we help injured victims like you determine the appropriate course of action. We know this is a difficult and challenging time in your life and we want to do everything we can to help alleviate some of your burdens. If you were injured through no fault of your own, we will be relentless in our pursuit to help you recover the compensation you rightfully deserve.
Our skilled team of personal injury attorneys have a first rate reputation for delivering favorable outcomes for injured victims throughout Oregon and California. We take great pride in offering high quality legal services in a personalized atmosphere. We know that no two cases are alike which is why we take the time to get to know you and the circumstances of your case.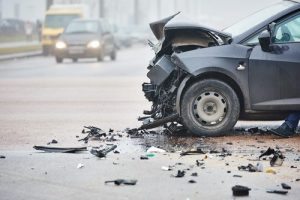 If you or a loved one were injured in a major accident in Oregon or California through no fault of your own, give us a call today (855) 772-6969 for a free case evaluation. Idiart Law works on a contingency fee basis which means — we don't get paid unless we obtain compensation for you. Our offices are located in Medford, Oregon and San Bruno, CA.
Personal Injury Case Types We Handle:
Auto & Car Accident
Truck Wrecks including 18 wheeler accidents
Motorcycle Accidents
Slip and Fall cases/Premises Liability
Product Liability
Dog Bite Injuries
Medical Malpractice
Wrongful Death
Pursue Maximum Compensation for Damages
If you have a valid personal injury claim, you can collect damages or compensation for your losses. There are two types of damages that can be awarded: economic damages is a monetary amount to make you "whole again" or restore you to the financial state you were in before the accident. Non-economic damages are subjective and a little more difficult to quantify as they relate to things as pain and suffering.
Economic Damages
Medical Expenses (past and future)
Lost Wages and lost earning potential
Property Damage
Non-Economic Damages
Pain and suffering
Mental anguish
Loss of companionship – spouse or family member
Funeral costs
We Take An Aggressive Stand Against the Insurance Company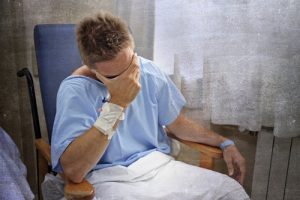 At Idiart Law Group, our preparation is second to none. The moment you hire us, we begin a thorough investigation of your accident and compile all the necessary evidence to support and strengthen your claim including the accident report, your medical bills and doctor's notes, testimonies from witnesses, photographs, and more.
Notification Letter: A personal injury attorney from Idiart Law Group will handle all correspondence with the at-fault party's insurance company. We can initiate the claims process by submitting a notification letter informing them you will be pursuing a claim for compensation for injuries caused by their insured's negligence.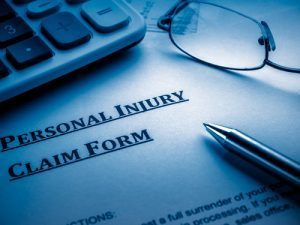 Demand Letter: The next step is sending a demand letter to begin settlement negotiations. A demand letter
presents the facts of your case;
provides a clear and detailed description of injuries and subsequent medical treatment;
includes details on pain and suffering and how the injury has altered your life;
provide evidence to support the conclusion that the insured's negligent actions were the direct cause of your accident and injuries;
details your request for compensation – an amount that takes into account your current and future medical and financial needs
The insurance company evaluates the claim to decide whether or not they will pay compensation for your injury. If they dispute your version of what happened in the accident and do not agree to honor your offer; or they respond with an inadequate counteroffer; or deny your claim altogether, we can file a lawsuit and take your case to trial to fight for what you deserve.
Car Accident Claims
The sudden and violent jolt of a car collision is one of the most frightening things a person can experience. Whether you've been involved in a head-on or rear-end collision, were broadsided or side-swiped, the impact can cause severe bodily damage, even death. Our firm has represented car accident victims with injuries ranging from broken bones, head and neck injuries like whiplash or traumatic brain injury, spinal cord damage, paralysis and many more devastating life altering conditions.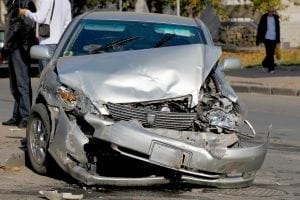 In order to make a car accident claim and recover damages, you'll need to establish that the driver was negligent. It's possible you have been the victim of someone else's distracted driving (texting and driving, eating), drunk driving, failure to yield or obey other traffic laws, speeding, or any other negligent behaviors. There's also a chance that you were injured due to a defective car part such as a failed airbag or brakes.
The car accident attorneys at the Idiart Law Group knows that we can't undo the pain you've experienced but we can make a car accident claim against the at-fault's driver's insurance company to secure a settlement you deserve. We also pursue lawsuits against manufacturers of defective parts.
Oregon Auto Insurance
As a driver in Oregon you are required to carry a minimum amount of auto insurance to cover your liability in a car collision. This includes $25,000 per person, and $50,000 per crash for bodily injury. You are also required to carry personal injury protection insurance (PIP), a no-fault insurance that pays out regardless of who caused the accident. The minimal coverage for PIP in Oregon is $15,000 and covers medical care related to your accident for the first year. There is also a disability benefit built into the PIP coverage which would be calculated as 70% of your average weekly wage for a period of 52 weeks.
Oregon also requires you to carry at least $25,000 of uninsured motorist (UM) coverage and underinsured motorist (UIM) coverage, These policies are meant to protect you in the event the other driver doesn't have insurance or not enough to cover the amount of your harms and losses.
Were You Hit By An Uninsured or Underinsured Driver in Oregon?
Unfortunately, there are approximately 9-11% of drivers in Oregon who are driving uninsured. According to a 2012 report from the Oregon DMV, 25% of all reported collisions involved an uninsured driver. If you were hit by an uninsured driver or underinsured driver you can make a claim with your own insurance company if you are properly insured with your own UM and UIM coverage.
California Auto Insurance
California requires motorists in the state to carry the minimum amount of auto liability insurance which is $15,000 per person and $30,000 per accident. Unfortunately, there are drivers on the road who are uninsured or whose coverage is not enough to cover the full value of your claim.
Were You Hit By An Uninsured or Underinsured Driver in California?
If the at-fault driver in the accident has no insurance, there is still a way for you to recover compensation. If you have uninsured motorist (UM) coverage on your own auto policy, you can make a claim against your insurance company for your losses. If you do not have UM coverage but someone you live with does, you may be able to seek coverage under their policy.
If the driver who hit you has insurance but his/her policy limits are not high enough to sufficiently compensate you, your underinsured motorist (UIM) coverage can step in to cover the difference. For example, if your losses equal $100,000 and the other driver only has $25,000 — you would collect the $25,000 and recoup the rest from your own coverage up to the limits of your policy.
How Is Fault Determined in a California Car Accident?
California follows the rule of comparative negligence when determining who is at fault in a car accident. This rule states that even if you were partially responsible, you can still recover but at a reduced amount. For example, if you were 25% at fault and your damages were $100,000, you would receive $75,000.
Slip and Fall Accidents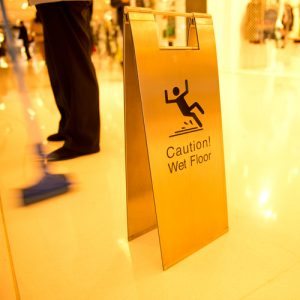 Were you badly injured at a commercial establishment or private residence due to a dangerous or hazardous condition on the property? If so, you're not alone. Nearly eight million people a year are taken to the emergency room because of injuries sustained in a slip and trip or slip and fall accident. These accidents are also the second leading cause of accidental deaths, behind motor vehicle accidents, averaging 17,000 deaths per year.
Slip and fall accidents can happen anytime, anywhere — in supermarkets, the workplace, retail stores, restaurants, gyms, hotels, private residences, etc. A few examples of hazardous conditions that may lead to injury includes
slippery surfaces
debris or foreign substances on the floor
Falling merchandise
Poor lighting
Handrail or guard-rail failure
Poorly maintained or uneven floors, pavements, or sidewalks
Under premises liability law, property owners in Oregon and California must keep their premises in reasonably safe condition for their visitors. If they fail to do so, they can be held liable.
The slip and fall attorneys at Idiart Law Firm will aim to establish the following in order to get you the compensation you deserve
a dangerous condition existed on the premises
the property owner knew or should have known the dangerous condition existed but failed to take steps to remedy it in timely manner
the property owner knew of the dangerous condition but did not provide adequate warning
To further strengthen your claim, we can investigate the property owner's history to see if there has been a history of accidents on their premises and whether any settlements or lawsuits were settled or filed. We can also makes sure to review whether the owner and employees were complying with maintenance procedures and policies.
Medical Malpractice/Wrongful Death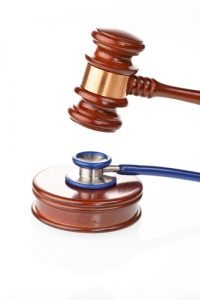 If you have suffered a serious injury or lost a loved one due to a carless medical error, you may be able to make a legal claim against the healthcare provider — a doctor, nurse, therapist, chiropractor, technician, HMO, hospital, clinic, midwife, etc.
Medical malpractice is an action or failure to act by a healthcare worker that falls below the professional standards of care. Common examples of malpractice include:
misdiagnosis
surgical mistakes
anethesia errors
prescribing wrong medication
inadequate staffing or supervision of staff
failure to provide necessary treatment
providing wrong treatment
Immigration Lawyers Also Helping Clients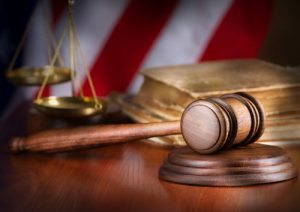 If you have a legal issue related to immigration call our offices today to get help with your case.  We regularly help clients who need help immigrating to the United States including for issues with deportation, visa waivers, fiancee visas, work visas and more.
Additional Practice Areas
Bankruptcy: Drowning in debt? We can help you get relief through Chapter 7 or Chapter 13 bankruptcy.
Criminal Defense:  if you have been charged with a crime, call our office to arrange a free consultation and discuss the specifics of your case.