Car Wreck Personal Injury Lawyers
There are many individuals that have been involved in car accidents who now must deal with dangerous or life-threatening injuries. When the accident was caused by another driver's negligence, recklessness or other dangerous act, it is crucial that you contact a personal injury attorney to assist you in making your claim for damages.
Accident Injuries
The injuries sustained in dangerous car accidents can be devastating. Some individuals suffer damages that are life-changing, such as losing a limb, disfigurement or paralysis. Catastrophic injuries can follow a wreckage of two motor vehicles and thousands suffer tremendous physical, emotional and psychological harm every year as a result of another person's error.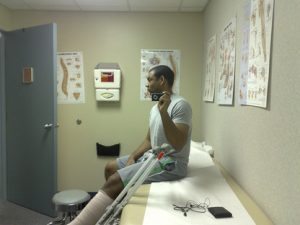 When dealing with an injury, it can be a traumatic and emotional time. When the injuries are severe, facing the future and the changes in one's quality of life can be difficult. Focusing on the recovery from the accident and getting back into a healthy condition is the most important thing to do. However, it is also important that you protect yourself financially, as it is likely that the needed medical care is going to be expensive. Hospital bills, medical bills, rehabilitation and other related expenses are usually the responsibility of the at-fault driver's insurance company.
Sadly, many insurance companies make it difficult to get the compensation that is required after such an accident. You may have to fill out complex forms, be put on "hold" for long periods of time, and be made to feel like it isn't worth fighting for.
PROVING FAULT IN AN ACCIDENT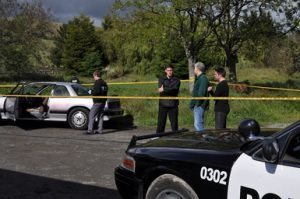 When you are a in a car accident not only do you have the damage to your car to worry about, if injury occurred you can be dealing with endless medical expenses. Compensation may be obtained but only if fault can be proven. Proving that the other party was at fault for some form of negligent driving is critical if you are going to establish grounds for a case. This may be demonstrating that they were guilty of speeding, running a stop sign, driving drowsy, drunk driving, distracted driving or other causes that can lead a driver to make a mistake.
There are many reasons that are behind the cause of a car accident, but the most important factor is that it was not your fault. Eye witness accounts are one of the most useful forms of evidence and the court will consider the firsthand account of a bystander that saw the incident occur. Other means of investigation, such as analyzing the damage on the cars or tracking down and surveillance tapes, are crucial if they can help establish the other driver was negligent in their behavior.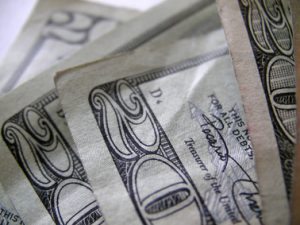 The insurance company of the liable party will be responsible and they are likely to offer a settlement that is below what you deserve. You should not accept this. If they are unwilling to come to a fair agreement then the case may need to go to trial where a more favorable verdict can be sought. Compensation is often necessary for victims to cover the costs they have endured and when another drivers mistake has left them harmed, they deserve to be compensated.
You are likely facing serious financial difficulties after being injured in a car accident. Your expenses are part of a claim that could be made. If you are unable to work as a result of the accident, your wage loss and future loss of income may be part of the claim. When the injuries are extremely serious, the medical costs you face are astronomical. Often a family member must care for the injured individual and is no longer able to work themselves.
Get the Legal Support You Deserve Following a Car Accident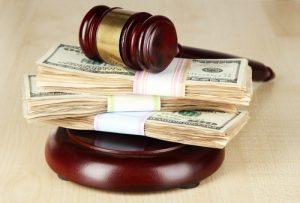 As someone who lives in California or Oregon, you know exactly how bad traffic can be. Car wrecks are an accepted part of daily life, and we have come to expect them. Depending on the circumstances of the accident, you or a family member may be entitled to compensation. If injured, the damages and losses you have faced can be reimbursed by the party at fault. To ensure that you get the maximum compensation for your personal injury claim, you will need the support of an experienced car accident injury attorney.
The Idiart Law Group has helped countless individuals in California and Oregon receive losses following a car accident. We understand that despite being common, a car wreck can turn your life upside down. Reach out today to learn how we can help you receive the compensation you deserve. Contact us at (855) 772-6969.
You Can Recover a Variety of Damages and Losses Following a Car Wreck:
When you or a loved one are involved in a car accident, you're facing much more than mere damage to your car. Any accident can result in severe injuries, and lead to loss of income as a result of missing work. More often than not, victims face burdensome medical expenses, severe pain, and great trauma as consequences of the wreck. The lawyers at the Idiart Law Group can help to pursue financial compensation for the following damages:
Medical Expenses

Physical Therapy

Property Damage/Loss

Lost Wages

Pain and Suffering

Wrongful Death
Which damages you are eligible to receive compensation for will vary on your specific case. Several factors play into determining fault and extent of damage. Our team has handled many claims relating to car accidents, and we know how to build the strongest case possible. In order to secure financial compensation, we will have to prove that you were the victim of the accident, and that the other party was at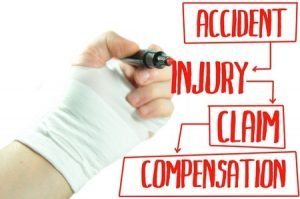 fault. The pieces of evidence we most heavily rely on are:
Accident Reconstruction

Insurance Company Reports

Medical Bills

Photos of the Scene

Police Reports

Video Evidence

Witness Testimony
Filing for a Car Accident Personal Injury Claim
The statue of limitations in both California and Oregon for a personal injury lawsuit is two years. For those not familiar with the term, it generally means that you have until two years following the date of your accident to file a claim.
In the event of wrongful death related to the car wreck, the statue of limitations varies. In California, you have two years following the final accident-related injury to file a claim—even if the individual died months following the initial accident. In Oregon, the deadline is three-years following said date.
All of that being said, there are other questions to ask before filing a claim:
Can I file if I was partially at fault for causing the accident?
Yes, you can. Both California and Oregon are  comparative negligence states. In other words, the court can decide to what degree you were at fault, and base compensation on that measurement.
What should I do immediately after my wreck?
Immediately pursue medical care and notify your employer of the circumstances. This is both important for your health and your case. Failure to pursue necessary medical care in a timely manner can result in the defense downplaying the severity of your injuries.
Should I accept a settlement offer from the insurance company?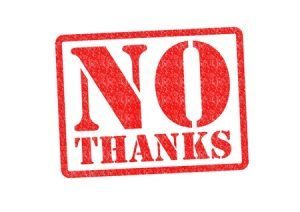 You shouldn't make a decision—or even speak with an insurance company—until you have consulted a lawyer. It is very easy for these companies to take your statements, twist them, and use them to hurt your case. Your attorney should handle all communication.
In the end, it is more than likely that the insurance company will offer you a smaller settlement than you deserve. Your lawyer can help you determine the appropriate court of action when offered a settlement.
Can I afford to hire a personal injury lawyer?
Yes, you can. Any qualified lawyer will not charge you fees upfront. If we decide to accept your case following a consultation, we will only bill you in the event that a settlement is received.
How long will this process take?
Depending on the circumstances of your accident, the personal injury claim process could take anywhere from a few months to a few years. In the event that mediation is effective and a settlement offer can be accepted, that time period is on the lower end. If we choose to pursue a trial in order to receive greater compensation, we may wait as much as a year to see a courtroom.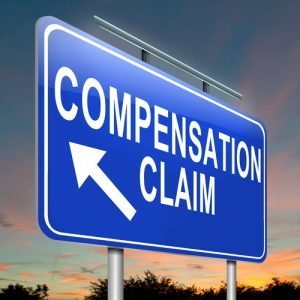 Should I even pursue compensation?
Yes, you should. Consultations are free, and if you believe you are a victim in any way, it is worth it to schedule one. The party at fault is responsible for covering your medical expenses, among other things. You should not financially suffer as a result of someone else's actions.