Personal Injury Lawyer for Truck Accidents
When you have been involved in a semi-truck accident, court proceedings are often the last thing on your mind. From injuries to financial loss, your world has been entirely turned upside down. However, you may be able to receive compensation for personal damages sustained via the semi-truck wreck. That is why our team at the Idiart Law Group is dedicated to fighting for your interests. If you have been injured in the state of California or in the state of Oregon, we are here to help you secure the financial benefits you may be entitled to while you recover.
We understand what you are going through following your semi-truck accident.  It is our team's priority to obtain the financial compensation you deserve so you can move past this accident. Our truck accident attorneys are here for you.
Potential Causes of Trucking-Related Wrecks: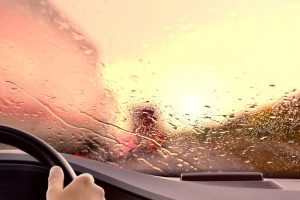 A surprising number of factors come into play when determining the cause of trucking accidents. Determining who or what is responsible for the wreck is one of the most important aspects of your case, as it determines financial obligations. Common causes of trucking-related wrecks include:
Abuse of Drugs and Alcohol

Distracted or Fatigued Drivers

Inadequate Maintenance History

Manufacturing Defects

Violation of Safety Regulations

Violation of Service Hour Limitations

Violation of Traffic Laws
As demonstrated by the above list, the cause(s) of a truck wreck can greatly vary. In some instances, the truck driver is solely responsible. In others, the accident is the fault of the trucking company. Often times, multiple parties are at fault. Because both California and Oregon are comparative negligence states, damages can be proportionally awarded. As a result, even if you are partially at fault you may still be entitled to compensation.
You Can Recover a Variety of Damages and Losses:
Following your truck wreck, your focus should be entirely on your wellbeing. Perhaps you are being rushed to the hospital for life-threatening injuries or facing the financial consequences of totaling your only method of getting to work. Despite the stress you are under, the truck driver's employer might already be building its case to claim no fault. Even though you do not deserve to pay for someone else's mistake, the parties at fault are usually set on avoiding financial compensation. Without the right legal help, this sad reality could leave you in dire financial circumstances.
Aside from the immediate aftermath of your truck accident, there may also be lasting consequences. From missing work to going through rehabilitation, you will likely find that talking to insurance companies (who most often want to cheat you out of the compensation you deserve) is getting you nowhere. Hiring a truck wreck attorney allows you to focus on getting better, all while knowing you are not facing financial ruin. The Idiart Injury Lawyers recognize what truly matters to you, as well as the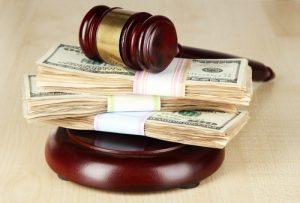 struggles you are facing. That is why we can potentially secure compensation for:
Medical Expenses

Physical Therapy

Property Damage and Loss

Lost Wages

Pain and Suffering

Wrongful Death
Specified Damages
The specific damages you are eligible to receive compensation for depend entirely on the circumstances of your specific case. However, most individuals qualify for multiple types of compensation due to the complex nature of truck wrecks. A variety of factors help determine both fault and the extent of the damage. Our team has handled countless cases involving trucking related accidents, and we have the experience necessary to secure every penny you deserve. In order to obtain financial compensation, we must demonstrate that you are the victim of the accident, as well as that the other party was at fault. Most often, we rely on the following pieces of evidence to do this: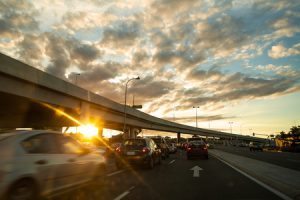 Accident Reconstruction Experts

Insurance Company Reports

Medical Bills and Statements

Photos of the Scene of the Accident

Police Reports

Video Evidence

Witness Testimony
Even if you believe that the truck accident was entirely your fault, it is in your best interest to discuss the specifics of your case with one of our attorneys.   Any evidence that points to fault on the part of the truck driver or the trucking company could result in financial compensation for your wreck. This is why you need to work with our team and rely on our attention to detail.
Filing for a Truck Accident Personal Injury Claim:
Both California and Oregon have a two-year statute of limitations for personal injury claims. In other words, there is a two-year window following the date of your truck accident to pursue legal action. While the process may exceed this time frame, it must begin before the end of the statute of limitations.
In the event of a wrongful death related to the truck wreck, the statute of limitations varies. In the state of California, an individual has two years following the final accident-related injury to file a claim—even if the individual died months following the crash. In the state of Oregon, however, that time frame is three years following said date.
I was injured in an accident involving a large or commercial truck. Do I need an attorney?
These types of accidents are extremely complex, as the truck driver may not be the sole party at fault. The company the driver works for, as well as the company that owns the truck, can be liable for the damages you have faced. An attorney can help you determine who exactly is liable for the accident, decide what the best settlement may be, and bring the case to trial if deemed necessary.
Please remember to avoid speaking with insurance agents directly, and to have all conversations go through our law office. Anything you say may be used against you in court to lower your financial compensation, regardless of its context. Your attorney can help determine if settling out of court is a viable option.
Can I still file a personal injury lawsuit if I was partially at fault?
Yes, you can file a lawsuit despite being partially at fault. The state of California and the state of Oregon are both comparative negligence states. This means a court can decide to what degree each party is at fault, and award damages based on that determination. As long as you are deemed to be less than fifty percent at fault, you are eligible for financial compensation.
Contact Our Truck Wreck Injury Attorneys Today: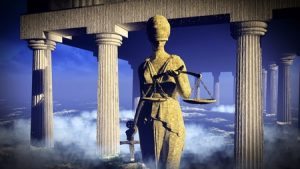 If you have been injured in a California or Oregon trucking accident, there is not another minute to waste. Reach out today, and schedule a free consultation with the Idiart Law Group. We will help you learn more about your rights as a victim of a truck wreck and your potential legal options. This risk-free consultation could open the doors to shedding your worry regarding your medical care and expenses. We strive to make this process as simple and stress-free as possible because you have already gone through enough.
The Idiart Injury Lawyers team has also committed to only charge a fee in the event that we secure compensation on your behalf. This means that you will not have to worry about legal fees, as we simply take a portion of your compensation. If you or a loved one has been injured in an accident related to commercial trucking, please contact us as soon as possible. The sooner you act, the better. There are specific time frames for filing a personal injury claim, and you do not want to miss your opportunity to do so.